About Us
For more than 30 years, the Milestone Group has been involved in the development, construction, leasing and property management of quality industrial, office and retail properties. During this time, we have assembled an exceptional real estate portfolio in excess of 10 million square feet, combining the best in location, workmanship and aesthetics in North America. Along with our commitment to the highest standards of design, construction and management, we take pride in maintaining an excellent rapport with our tenants. Whether you require a small space or a major facility built to your demanding specifications, the Milestone team of experienced professionals will exceed your expectations.
Testimonials
What people are saying about us

Our company has been working with Milestone Group for the past 5 years and it has been an exceptional experience. They are efficient in managing the property and promptly addressing any inquiries or issues. Communication with any staff members at Milestone is always pleasant and professional. We highly recommend them for any potential tenants!
Leon Gilevich
Marketing Director & CEO,
Gilmedia Inc.

Go Fitness Inc. is a boutique gym and fitness Center which has been operating out of 39 Riviera Drive for over 10 years . In 2018 when we became new owners we decided to renew our lease not only because it gave us the appropriate space and convenient location in Markham but also because of the relationship and trust we had built with the Management and Accounting staff who are trustworthy professional and prompt with their service. We are also very grateful to Milestone for the help during the Covid 19 crisis when our business was mandated to shutdown operations. As we begin to open up again and resume operations we want to extend our sincere thanks to all of you for your help in navigating through this challenging and difficult time and ensuring that our business has a future and can continue to thrive.
Lina Della Serra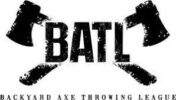 The team at Milestone have been great to work with and have been very helpful throughout the entire pandemic. Milestone worked with us to ensure we had the support we needed to survive. As things changed, Milestone adapted and worked with us to ensure we were receiving ongoing support. Their support has not been limited to just surviving, but to ensuring we can recover and come out of this ready to succeed. I look forward to continuing to work with the team at Milestone in the years to come. Thanks for everything!
Nick LaFace
Associate Director, Operations,
Backyard Axe Throwing League

We have been a tenant of Milestone's for 14+ years and we have found them to be very professional, fair and communicative. They stepped up through the pandemic and helped us with Rent Relief, which was key to our survival.
Geoff Martin
Co-Owner,
Best Displays & Graphics

The team at the Milestone Group are delightful to deal with. They are top notch landlords and provide excellent communication and customer service. They maintain the property well and if ever something goes wrong, their  response times are fantastic. We've had a great experience so far and I would recommend them and their properties if you're looking to become a tenant.
Peter Fung
President,
Pacific Smoke Inc.

Milestone Group has been a pleasure to work with over the last 6 years. They manage the property well and respond quickly to any questions or concerns. Milestone Group truly cares about the success of your business and will do what they can to help you. Interaction with any Milestone staff member is always a positive one. We highly recommend Milestone Group to potential tenants.
Nilesh Patel
President & Director,
Gradesavers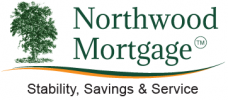 Northwood Mortgage has been a Tenant with Milestone Group over the last nine years. They are excellent landlords / property managers and their responsiveness and attention to requested repairs is impeccable. Regular maintenance of the building is performed regularly and attended to without request. Furthermore, general cleaning and garbage removal is very efficient. We highly recommend Milestone Group and encourage other businesses to look no further when considering a short or long term leasing requirement.
Art Appelberg
President,
Northwood Mortgage

DUKE Heights is one of the largest Business Improvement Areas (BIAs) in North America with over 2,500 businesses and 31,000 employees. Milestone Group's participation in our BIA reflects their commitment to enhancing the area. They provide leadership to a significant number of our projects that have made DUKE Heights one of the most innovative BIAs in the country. Milestone Group is a significant member not only in terms of total square footage but in contribution as well.
Matias de Dovitiis
Executive Director,
DUKE Heights BIA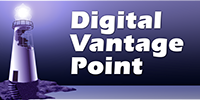 Digital Vantage Point has been a tenant with the Milestone Group for 13 years. We have come to count on Milestone to provide reliable property management and maintenance services. Milestone's dedication to customer satisfaction would be welcomed by any prospective tenant considering one of your excellent locations. Previously, I have had the unpleasant experience of working with "challenging landlords" and would encourage anyone looking for a positive relationship with their landlord to look no further than the Milestone Group.
Michael Kulik
President,
Digital Vantage Group Inc.